I have been working as a project manager in the field of Predictive Analytics at Groz-Beckert for around one year. I work in a cross-functional team in this role every day. I find both the topics and the team composition really exciting and varied.
My colleagues made me feel extremely welcome from the very beginning, and we worked well and efficiently together from as early as my induction phase.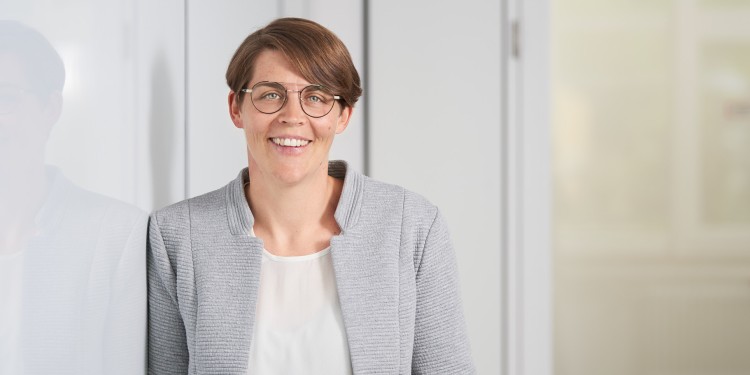 As a mother working full-time, knowing that my children are well cared for is one of the most important requirements for me to focus on work without worrying. Groz-Beckert offers its own kindergarten and primary school on the company site, which cares for the children with all that this entails. I'm not currently using this facility myself, as I had already found a suitable place for my little one before I joined the company.
But we may make use of this great infrastructure in the future. In addition to the suitable childcare facilities, the relatively flexible working hours also provide the necessary foundation for combining family and career.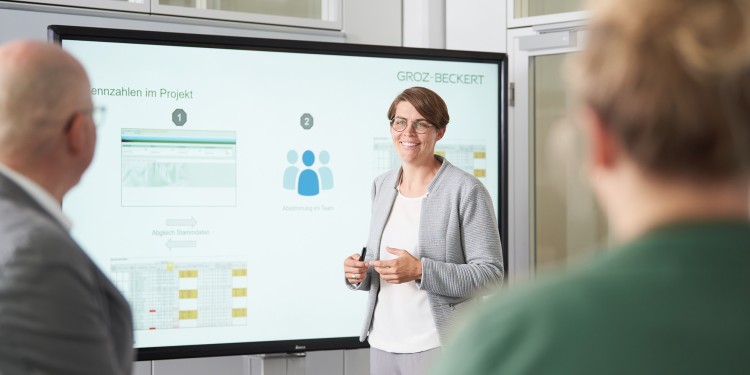 Groz-Beckert is very aware of its tradition, but is also constantly questioning its existing structures. For example, the Digital Unit is focused on digital sales and has created an extremely modern organization within the traditional structure. The company is therefore taking the first extremely successful steps towards a new world of work. During the implementation of the projects, the Digital Unit relies on agile project management and uses tried-and-tested methods to achieve this. So it will be exciting to see how Groz-Beckert develops in these areas in the future!